Chesapeake Center For Well-Being is made up of a team of professionals dedicated to providing the best quality healthcare in a responsive and caring environment. Our chiropractor is Board certified with years of experience in the profession. He and the staff will work to understand your health issues quickly and apply the right treatment to get you back to your optimal health.
Dr. Kim Fuller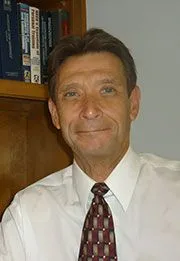 Dr. Kim Fuller graduated from the National University of Health Sciences in 1981. He practiced in his home state of Iowa prior to relocating to Virginia in 1983. Following a period working as an associate doctor in a local practice, he joined an orthopedic surgical practice in a unique orthopedic/chiropractic/physical therapy setting. In 1990, he established his current practice.
Dr. Fuller completed a program in chiropractic sports medicine and became a certified chiropractic sports physician. He also completed 200 hours of study in chiropractic rehabilitation and was certified as a level I registry chiropractic rehabilitation doctor.
Dr. Fuller is a member of the American Chiropractic Association and The Unified Virginia Chiropractic Association. He has been a presenter for various organizations, including the Chesapeake Public Schools Wellness Program, the City of Chesapeake, Regent University, the American Society of Safety Engineers, as well as several insurance companies and case management services.
Dr. Fuller lives in Chesapeake. His daughter, Kendall, is a graduate of Virginia Tech and lives out west. He enjoys music, volleyball, whitewater canoeing, camping, backpacking, horseback riding and all things outdoors!
---
Jennifer
Jennifer moved from Michigan to Chesapeake in 2010. She is a former educator and Nursing Care Partner. She enjoys time spent with family and friends and is an enthusiastic crafter.
Sharon
Sharon has been a vital part of The Chesapeake Center for Well-Being since 1996. She has been certified as a personal trainer and is the practice IT manager.
Theresa and Betty
Theresa and Betty provide coverage for the office on an as needed basis. Theresa is a retired educator and Betty retired from the business sector.